Finding a Authentic Creative workhop space as gorgeous and historic as this one is no easy feat in the Hague. It serves as a workshop space, where both the neighborhood as well as the Marishouse have an artistic history. The feature you'll see when you rent this workshop space is that it is incredibly romantic.
This workshop space for lease is one of The Hague's creative staples and would suit any meeting or workshop where creativity is necessary. Team strategy planning, artistic PR projects and especially brainstorming sessions are sure to go swimmingly when renting this workshop space. The room can fit up to 6 guests.
Noordeinde is known for a creative reputation, with painters, printmakers, sculptors, Musicmakers and photographers all of which call this neighborhood home. 
Noordeinde has lots to offer with restaurants, cafes, shops, bars and galleries are just down the street.
You and your guests will find that the space is easy to reach by public transportation.There are also plenty of hotels in the area, such as Indigo for any of your traveling guests.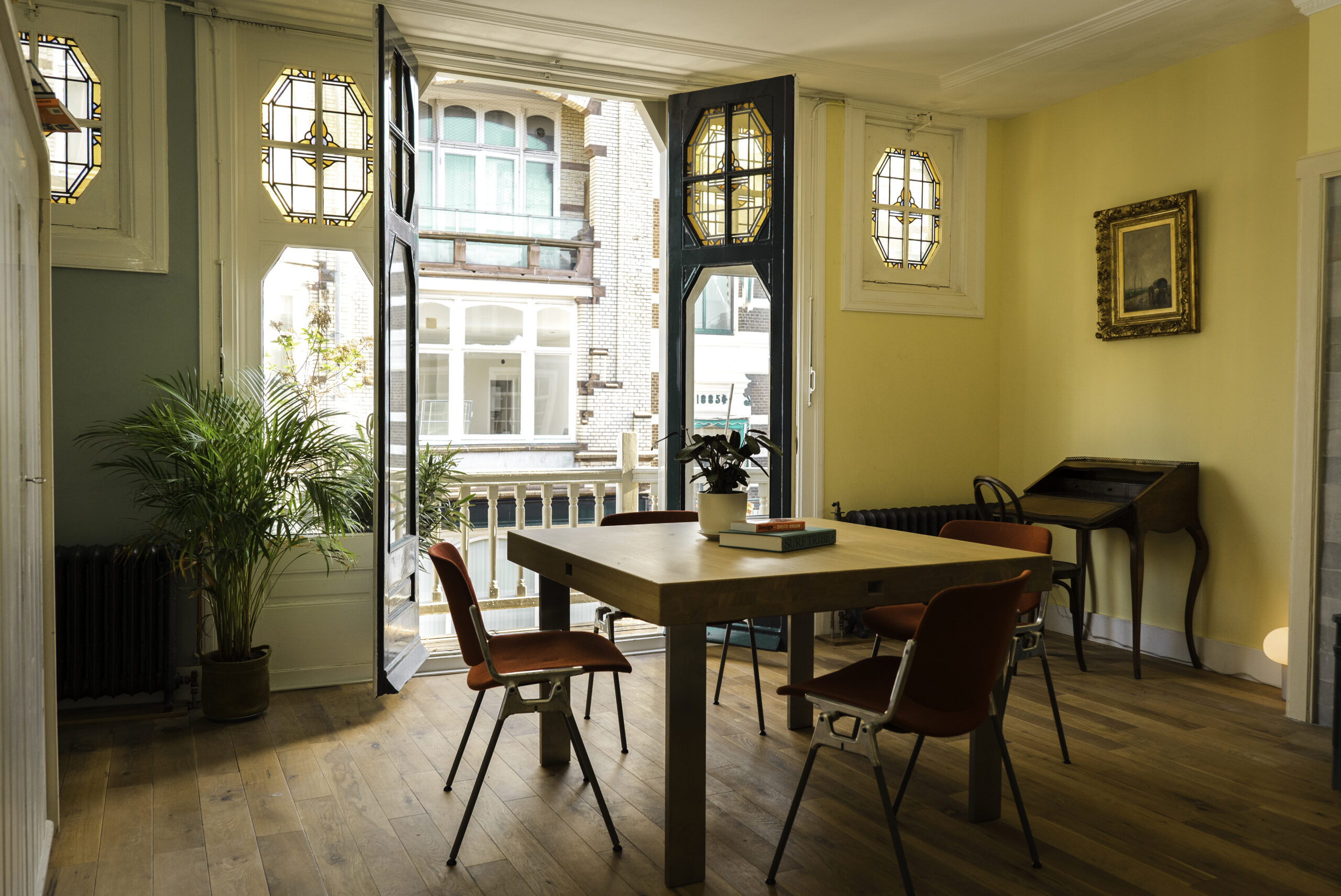 Karina hosts Marishouse and works next door. She will be happy to respond to your questions. She will let you in and guide you through the house.
Karina
Hostess
The stylish house is part of the "Um-1800 Movement" and designed by the architect J. Duynstee.
Although the building is originally from the 17th century, it was so radically renovated in 1916 that virtually nothing has been preserved of the old structure. The facade, clad in natural stone, has ornaments in the style of the "Um-1800 Movement".
The interior, also designed by J. Duynstee, inspired by the Louis XVI style has partly been preserved. The art dealership D. Sala en Zonen, originally established in the building, sold a lot of work by the Hague School painters, the brothers Jacob, Matthijs and Willem Maris. In 1944, three natural stone portrait reliefs of the Maris brothers were applied to the facade by this art dealer. The reliefs are made by J. Alhorn.
This fascinating house has always been a refuge for painter and people interested in Arts.